Diamond Brite
You know it's time for new Diamond Brite pool surface when your pool surface looks cracked, faded and patchy. With over 10 years of experience in the industry, the team at Pyramid Pools are experts at pool plaster repair and resurfacing.
Assisting customers in their selection of the best color for their pool's Diamond Brite Finish is the first important step in a pool refinishing project. We can give insightful guidance in finding which colors will look best and complement any backyard oasis.
Getting your pool prepped properly to allow a strong smooth bond for your new pool Diamond Brite finish is another important step in the swimming pool resurfacing process. We take pride in resurfacing your pool plaster finish to the upmost perfection so you and your family can enjoy a long-lasting pool surface that is easy to maintain, comfortable on swimmer's feet, and looks great for years to come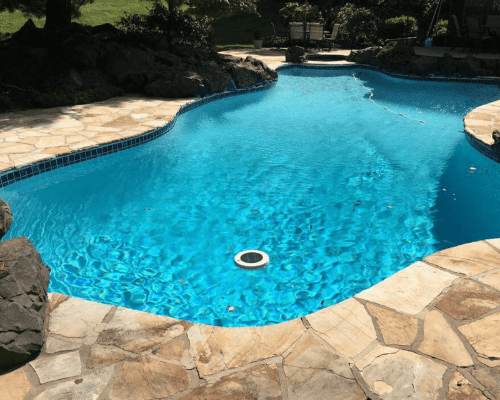 MIDNIGHT BLUE DIAMOND BRITE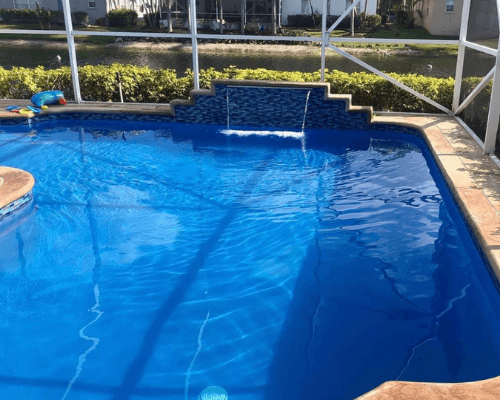 FRENCH GRAY DIAMOND BRITE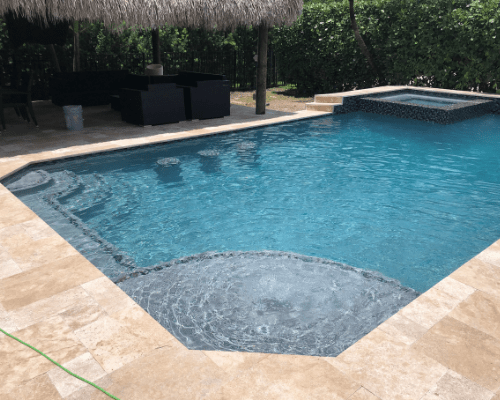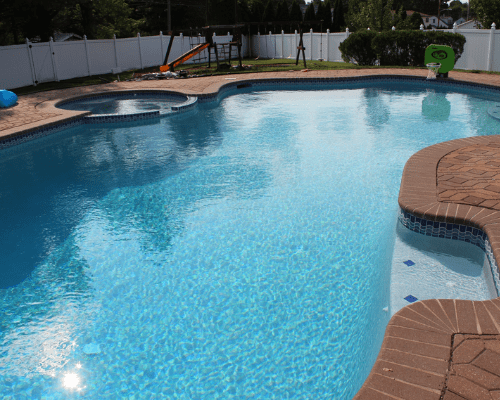 What is Pool Diamond Brite?
Diamond Brite is a Pool Surface Plaster that is an exposed aggregate finishing made up of natural quartz and polymer modified cement, unlike traditional marble-based pool plasters. The interior pool finishing is easy to maintain and comfortable for the swimmer's feet so as not to be abrasive like a bare concrete pool surface.  Diamond Brite does not contain aggregates that can be easily dissolved by pool chemicals causing unsightly etching and rapid deterioration.
What are the Benefits of Diamond Brite Resurfacing?
Superior Bonding and Increased Hardness

High Strength and Durability

Extremely Etch/Stain Resistant

1 Day Application – Rapid Curing
Consistency – Even Aggregate Exposure

Smoother Non-Skid Surface

Less Water Penetration
WANT TO SEE MORE PICTURES?